Libelium continues to power the Internet of Things (IoT) adding LoRaWAN wireless connectivity for India to Waspmote, Plug & Sense! and Smart Parking sensor devices.
The Spanish IoT company adds new coverage to its wireless sensor network with LoRaWAN 865 – 867 MHz band.
By 2025, 1 out of every 9 smart devices is set to be connected with one form of low powered wide area network technologies (LPWAN). In support, Libelium offers the widest interoperability with a huge variety of connectivity choices for the IoT in response to strong demand for the LPWAN which is gaining traction globally. In fact, Libelium has recently announced new LPWAN coverage for Australia, Asia Pacific and Latam with LoRaWAN and Sigfox technologies.
While North America, Greater China and Europe are, expectedly, the runaway leaders, India is moving ahead in this domain. A recent report pegged the annual IoT growth rate in India (for the 2017-2020 period) at ~41%, over the worldwide growth rate. With proven benefits in a large number of fields – from smart agriculture and home automation, to sensor-based weather forecasting, smart water management or smart cities applications – LoRaWAN is rapidly gaining in popularity and adoption across the globe.
Libelium has quadrupled its turnover in India in the last 5 years demonstrating growing demand in this country. Libelium operates in this area through five distributors -AqTronics, Arrow, Intrinsic, Okkos and Pentagon- functioning as system integrators developing new corporate and smart city projects in a market where investments in IoT technology are increasing. Universities and research centres are also very important in this market due to the development and prototyping of the electronics industry.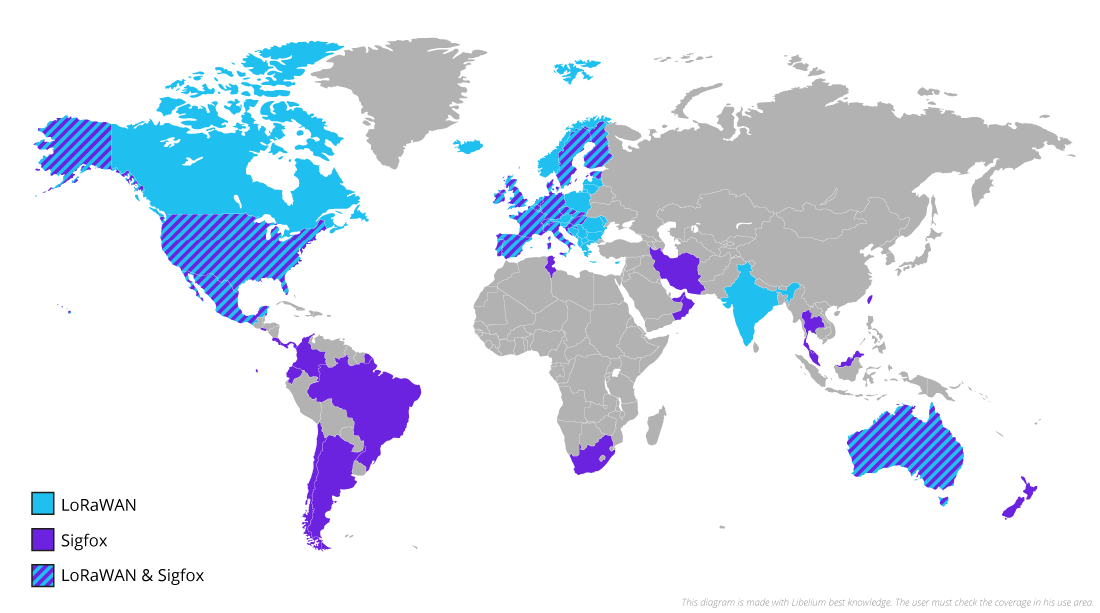 In India there is a lot of research work, developments and trials performed using LPWAN technology. Moreover, Tata Communications announced recently that its LoRa network will cover most of India by the end of 2019 with deployment in 38 cities including Delhi, Mumbai and Bengaluru.
Other providers of LoRaWAN connectivity such as Senet, SenRa and Kerlink, are powering the deployment and rapid expansion of the network throughout India. In fact, Kerlink is deploying what it describes as the world's biggest LoRa network in India in partnership with Tata Communications. The network will bring connectivity to more than 400 million people across 2,000 cities and communities through more than 10,000 so-called connectivity "stations".
With this update, Libelium releases LoRaWAN IN865–867 radio for India, adding it to its portfolio with the previous radios: AU 915-928, EU 863-870 and US902-928. Following this release Libelium IoT Sensor Platform is ready to use LoRaWAN connectivity in India, Canada, the United States, Europe and Australia.